The kick off of the Royal Visit Ireland has happened! Meghan and Harry touched down at Dublin Airport to kick off their quick two-day visit to Ireland.

Following their arrival, they will visit Leo Varadkar on Merrion Street at the Department of the Taoiseach. They will conclude their first day in Dublin by attending a summer garden party at Glencairn House, the British Ambassdor's headquarters.
Meghan was gorgeous in green! Taking a page from the Queen, and wearing green to pay homage to her host country, Meghan cut the stylish and sartorially figure we expected. We also loved her brown handbag!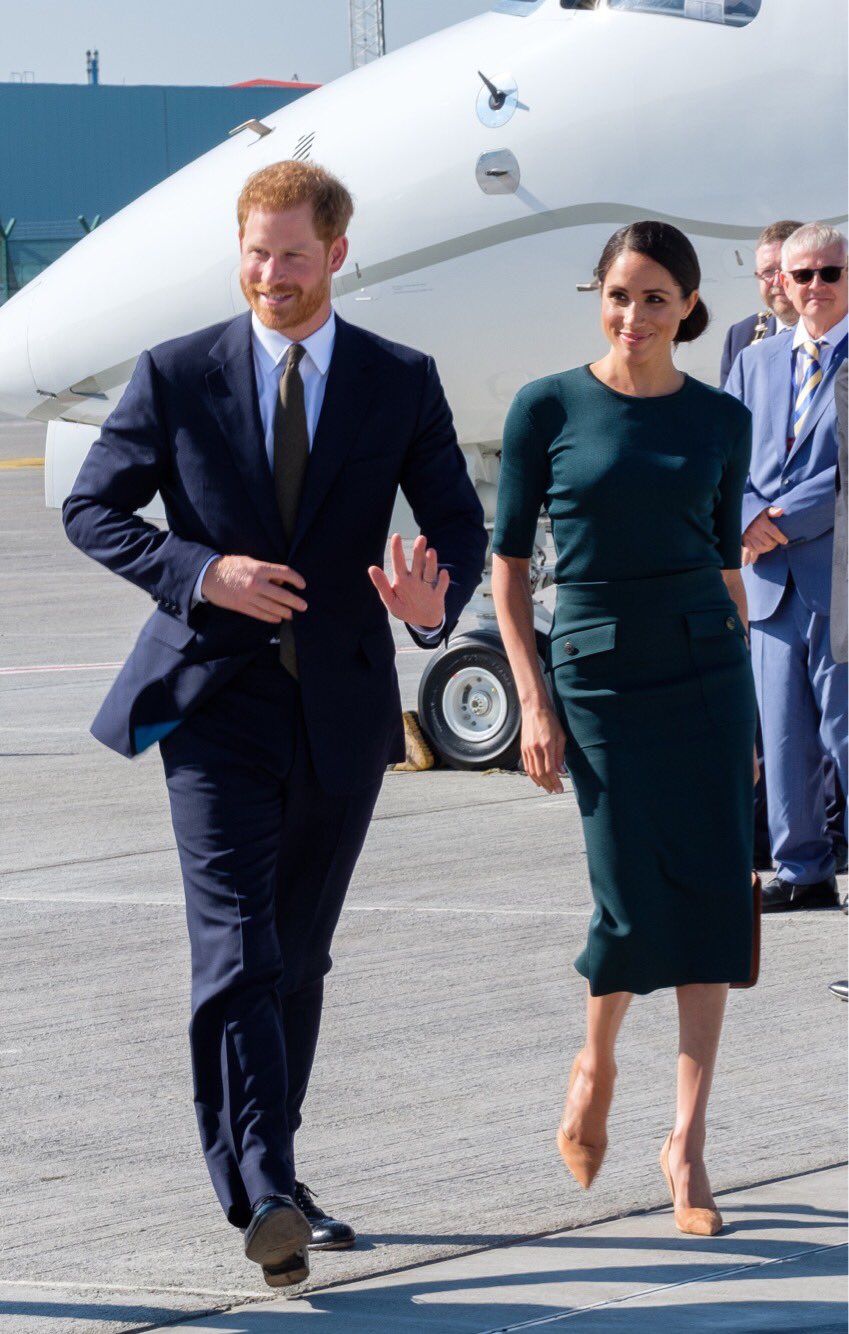 Blouse: Green Givenchy crewneck blouse
Skirt: Green Givenchy Patch Pocket Skirt (Bespoke green colour, red and black available)
Heels: Tan suede pumps, TBC
Purse: Strathberry Midi Tote in Tan with stitching
Earrings: Vanessa Tugendhaft Precious Earrings
Love Meghan's look today? We asked the team to come up with some of their favourite #MirrorMeg options:
What did you think of Meghan's look for the start of the Royal Visit of Ireland?
** Please note that this is a draft of the post which will be finalized as more pictures & details are available. Stay tuned! **